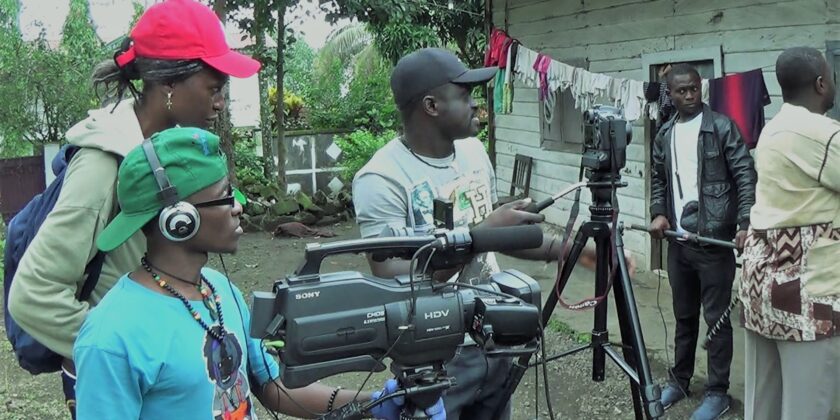 Film Production Tips: The Production And Post-Production Stages
Here we go again! More tips on the film production process. We talked about Pre-production before. Now we are progressing to the next two stages Production and Post-production.
Production
Production is the act of making something. The Production stage in the film-making process is where the filming takes place. The stage has the following departments and crew to add to those from the Pre-production stage.
PRODUCTION DESIGN:  Production designers, set Decorator, Props Master, Costume Designer; Makeup artist and Hairstylist
SOUND: Sound Designer, Sound Mixer, and Boom Operator
CINEMATOGRAPHY:Cinematographer or Director of Photography, Camera operator, Clapper loader, Gaffer, Best Boy, Key Grip
Post-Production
Post-Production means final touching. It is where the editing takes place, that is: the cutting and blending of the images and sounds.. This stage has the following departments and crew to add to those from Pre-production and Production stages:
EDITING: Editor, Supervising Editor, Titles Designer
SOUND: Sound Editor, Sound Effects Editor, Foley Artist, Music Supervisor, Composer
VISUAL EFFECTS: Visual Effects Supervisor, Technical Director, Visual effect Artist, Animator

Film Production Process: an understanding in a simple illustration.
The pre-production stage is like listing the items you need if you want to bake a bread.
The production stage is like buying the items and bringing them in the kitchen.
The Post-Production stage is like Mixing the items together and putting in the oven. Then when it is ready, you remove and serve on the table (Distribution).
Some Important notes
Make sure to get the right casts and crew.
Rehearse a scene for some times before filming.
Check the scenes you shoot : images and sounds before you proceed to the next scene.
Make sure to record the sounds of each location before you leave the place.
Always have back-up drives to save your project
 Film Production with Jon-Michael
Reference
Jon-Michael, Film Production Stages: five minutes film school (https://www.youtube.com/watch?v=e5EoMcoUI2Q)